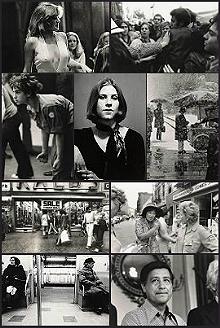 I learned how to process film and make prints while working as an editor in the Associated Press bureau in Portland, Oregon, in 1973. Later that year I was transferred to New York as a photo editor. I bought a Nikon F, set up a darkroom in my apartment, and began taking pictures.
I sold some pictures to magazines and through the Gamma agency. I wanted to make photo essays like the ones I had seen in Life magazine when I was a child, but the day of the photo essay and magazines like Life had passed.
I kept at it until October 1975, when I decided to leave the AP and go back to Oregon. I hoped to set myself up as a freelancer but found there wasn't much demand. After that I took a few photos for publication as a part of other jobs editing a country weekly and a couple of small magazines in Portland and running a print production shop.